Here is a list of podcasts I enjoy and why I like them. Most of the podcast cater to people of color. They also teach valuable lessons filled with humor and authenticity. The podcasts are not ranked.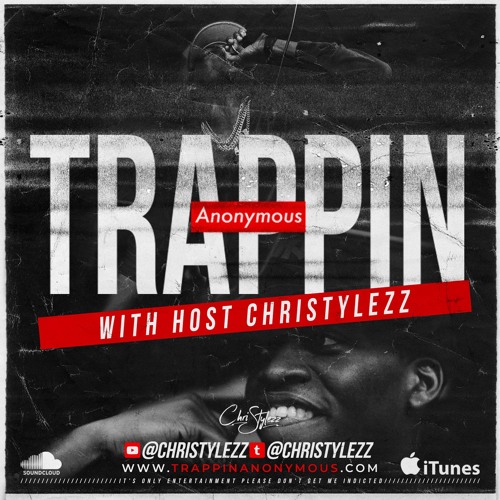 "Trappin Anonymous" is one of my favorite podcasts. The host does not upload much, but there are many episodes to binge. We get to here all the stories we wanted to know about scamming, sex work, and drug dealing. However, there are also really good episodes about HIV, nursing, and being in the military. 
"Thisistheread" is a podcast that I listen to for about 2 years before I was ready to give others a chance. The 2017 episodes are some of the funniest episodes you will ever hear. They also have great "Black Excellence" moments and currently they share helpful therapy tips.
 "Earhustle" I cannot express how much this podcast means to our society in the United States. I will let you all listen from start to finish instead of spoiling it's greatness. For now, I will tell you that started out of San Quentin Prison. A couple students and I were lucky enough to tour the prison and meet the hosts. I also was able to write a featured guest from the prison for a couple of months. I go into detail about all of this on my YouTube channel (TeannaEmpowers).
 "The Nod" is a new found love. The host are so so so smart and funny. Their ideas are unique and well executed. I think everyone will appreciate this podcast and the lessons they have to offer.
"Dissect" is a podcast that I found in a Facebook friends comments. It made me fall in love with music. The host covers in detail artists like Lauryn Hill and Kendrick. They make you really understand the impact of well crafted music. If you love music this will be great for you.
 "Therapy for Black Girls". The titles explains it all. You get such great guidance from the host. Sometimes I do not listen to episodes because I don't want to open up a can of worms in my mind. However, when I am ready to confront issues and look into a therapist I know this is where I can find great information and conversation.
"Code Switch" is a podcast within the NPR black hole. There are so many great episodes. I hope to make a separate blog post about each episode and what I learned from them.
 "You Had Me At Black"!!! Man I love this podcast because the stories are so real. This is like having multiple friends to give you the tea on any situation. Some of the stories are very serious, but you get a very real Black vibe from them. The vibe is real because you hear so many different Black narratives. It helps you remember Black people are godly, but human.